Science Week 2022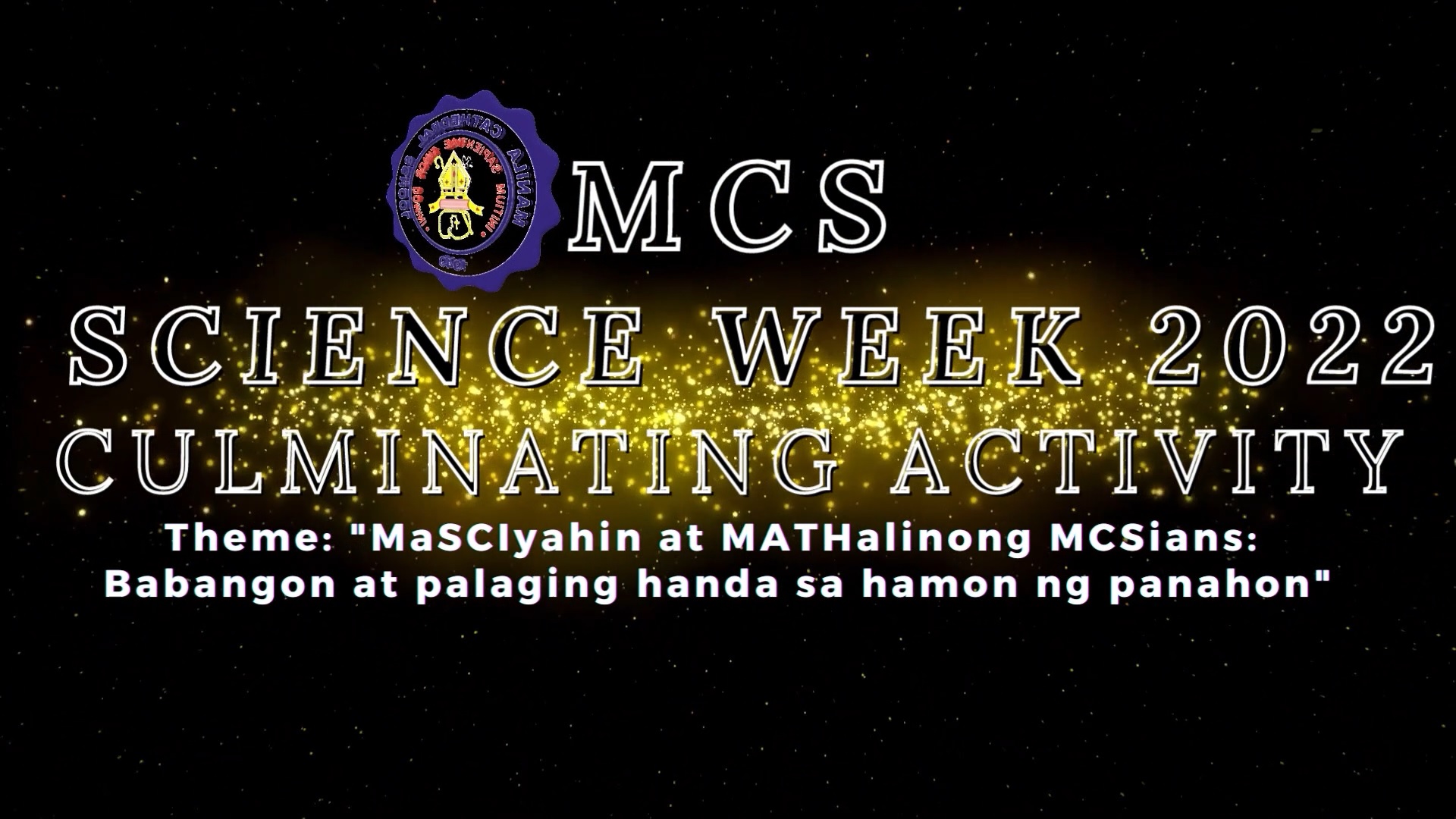 You are never too young to be curious. For everything, there is always a reason you don't know, and that's where Science can help.
MCSians, today, we come to conclude and celebrate the beauty of the scientific process and how it allows us to create, discover and innovate.
Great things take time and effort. The same applies to your projects and ideas in this year's Science Week 2022. With that in mind, we at the Science Department are proud to announce the winners in the competitions held during the Science Week 2022, with the theme: "MaSCIyahin at MATHalinong MCSians: babangon at palaging handa sa hamon ng panahon". Congratulations, and thank you for your hard work, dedication, and commitment. It's been an honor to have you with us. See you all next year!